SOLD
For Sale: MTD 535-24 Bass

Handmade in March 2009 by Michael Tobias in USA; FS by original owner5 string, 24 frets ($4800 for bass, $200 extra for 24 frets)Figured birdseye maple fingerboard, maple Neck (a $500 upgrade)Alder body, figured rosewood top.Matching rosewood truss rod cover and headstock ($200 upgrade)
Buzz Feiten tuning system
Asymmetrical neck, zero fret, 19mm spacing at bridge
Standard finish- catalyzed acrylic urethane satin
Black Hardware
Bartolini pickups- proprietary design for MTD The controls are: master volume and a pan pot, treble, mid, bass cut and boost, with center click (from neck to bridge). The three position switch selects the mid range cut and boost point. Down is lower mids, center is middle and up is upper mids. When the mid pot is at center click, the switch has minimal effect. This EQ has 2 batteries and is a +/- 9 volt system.
Brown TKL Case – not used ever. ($270)
This bass is in incredible condition- 9.5/10. It has no major dings or scratches- in fact almost nothing at all! The frets have been played on with Nickel strings only and still have lots of life in them. The bass has been stored in a humidity controlled, smoke free environment.
Incredibly lightweight bass at approximately 8.4 lbs (according to my mediocre scale- I actually thought it weighed less!) This is the lightest combination MTD makes, and was recommended to me my Michael himself in request for a lightweight bass with an excellent traditional fingerstyle sound while maintaining the characteristic MTD tone. Of course, it also has a fantastic slap tone and can get very P-bass like with the front pickup or Jaco J tones with bridge pickup. Very versatile and shoulder friendly bass!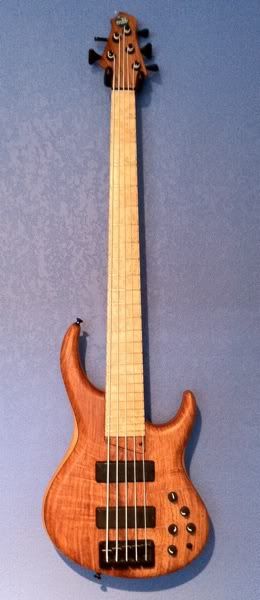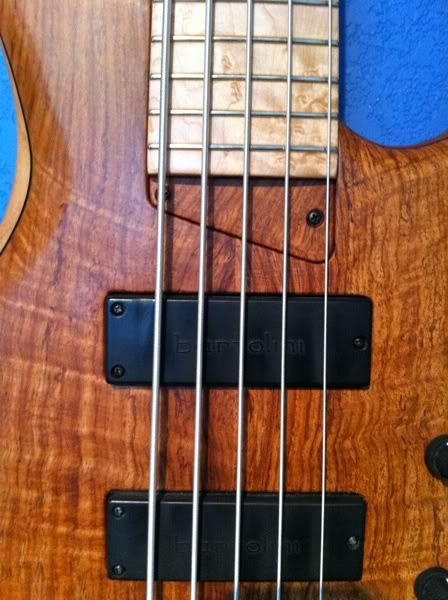 Retails new for $6,470
Get it near mint for $SOLD .
NO TRADES. I will not reply to trade requests, thanks!
I may be able to provide some audio and video samples- serious buyers only please.