$SOLD
For sale:
Roscoe Century Signature 6- their top of the line bass, with "3D" carved top with belly carveRare Madrone Burl top
Spanish Cedar back
Wenge fingerboard with 12th fret Wave inlay, and custom maple inlays on treble side of upper fingerboard (Aid in visibility up high; done by Mark Tenorio of Tenoriowerx guitars)
Bartolini pickups and pre with mid range switch
5-piece all quartersawn maple/purpleheart/purpleheart/maple "Wedge" neck (the heel of the center lamination is wider than the headstock)
Bolt-on neck with single-action trussrod and dual graphite rod reinforcement
Matching headstock
Hipshot A-style bridge and ultralight tuners, black finish
Hardshell SKB case- never used
Weight- 10lbs, 3oz
Made in 2006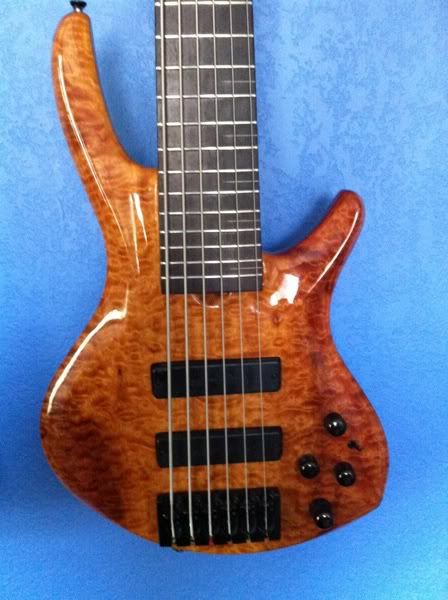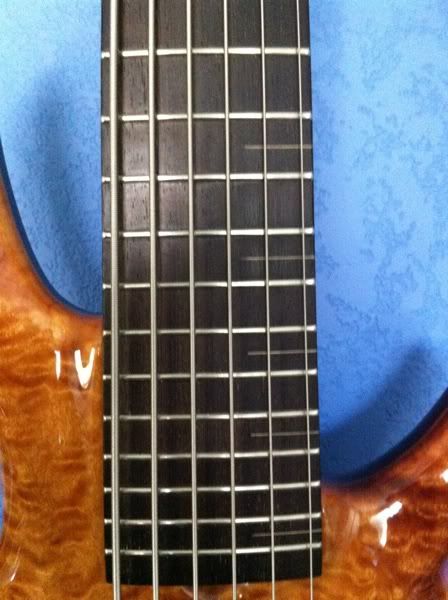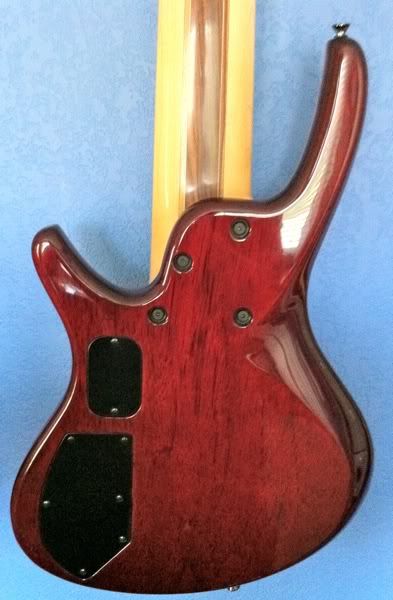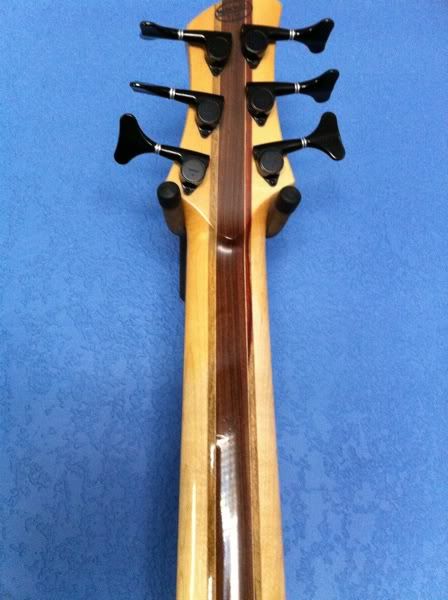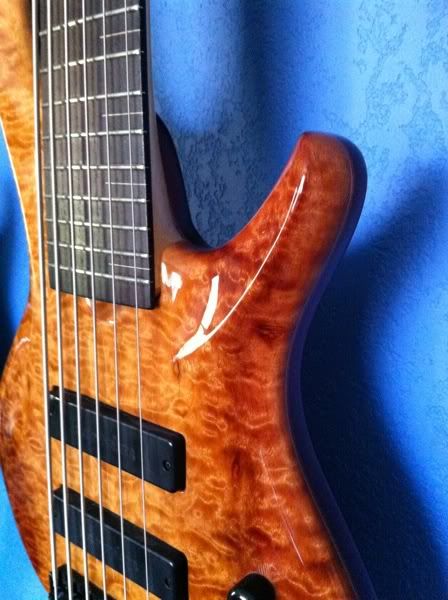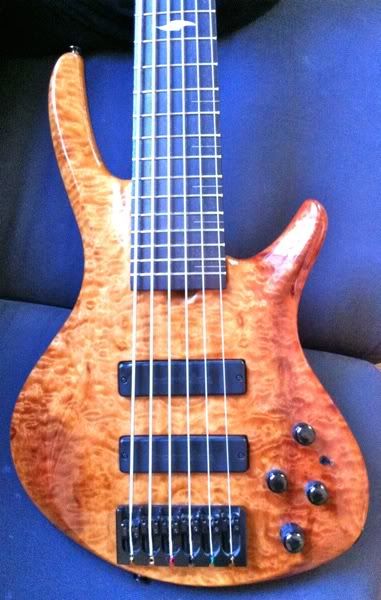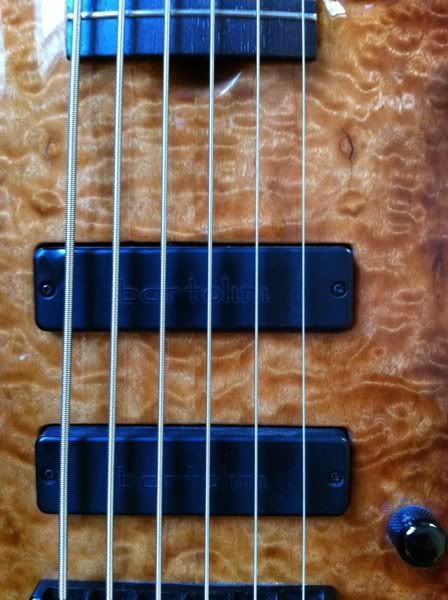 This bass is versatile and can range from deep and throaty like a "P" to singing and contemporary. The Spanish Cedar and madrone give it a natural, acoustic sound. I have used it in the pit of the Broadway musical "Wicked", at Red Rocks Ampitheatre, church, and a ton of jazz gigs, all to great success. I'm only selling because I'm not playing much 6 string these days. I have home and studio audio clips if you're interested.
The bass is in excellent condition – 9/10. Frets have a little wear but have some life left in them. A bit of wear from my thumb resting on the neck pickup. There are no flaws on the body, one dent on the underside of the neck I didn't notice until now, and a few scratches on the top of the neck that you can't feel unless you play with your thumb over the neck, which you shouldn't be doing on a big 6! Just giving you full disclosure- it really looks like it did the day I got it. Stored in a smoke free, humidity controlled environment.
Fresh set of Da'addario XL 165's with tapered B and low action and great intonation. This neck is very stable and I have only had to adjust a few times since I bought it new.
If you add all these options up today, this bass would $5,580 list.
I'm asking $SOLD shipped and insured in the CONUS, but will ship internationally for additional cost.